Kakapo Sirocco celebrates 21st birthday!..
Sirocco the celebrity kakapo has celebrated his 21st birthday on 22nd March 2018 - and he's just as frisky as ever.
The Department of Conservation "spokesbird" first rose to fame when he attempted to mate with a BBC cameraman's head during the filming of a documentary with British actor Stephen Fry.
He celebrated 21 years since hatching on Friday with a quiet birthday on his Fiordland island home, DOC, kakapo operations manager Deirdre Vercoe says.
"As we would a much-loved family member, we are celebrating Sirocco's 21st hatchday by sharing our favourite moments, photos and videos of him and encouraging his fans to join in and wish him a happy hatchday."
Sirocco came out of hiding early February after two years "off the grid" with a failed transmitter.
The average life of a kakapo is 60 years so Sirocco still has a long life ahead and a DOC spokeswoman says the cheeky kakapo is "still as frisky as he used to be."
Sirocco had a rough start to life after a respiratory illness led him to imprint on humans as a chick but he's since become the face for the plight of the flightless bird.
There are just 149 kakapo left in existence, with most living on two predator-free islands - Whenua Hou near Stewart Island and Anchor Island in Fiordland.
However, a record-breeding season last year and another predicted this year has DOC optimistic about the kakapo population.
"While there are just 149 birds left, the future is looking brighter for kakapo, with an upcoming bumper breeding season predicted based on rimu fruit counts," Ms Vercoe said.
Sirrocco still shagging heads..
Yeah arnt they funny fluffy bundles of feathers and that Sirroco is a dirty old sod LOL..hahahaha I found this video totally hilarious, just goes to show when its mating season for a male Kakapo he dont care what sex or who you are, he'll bonk you anyway even if your a male too..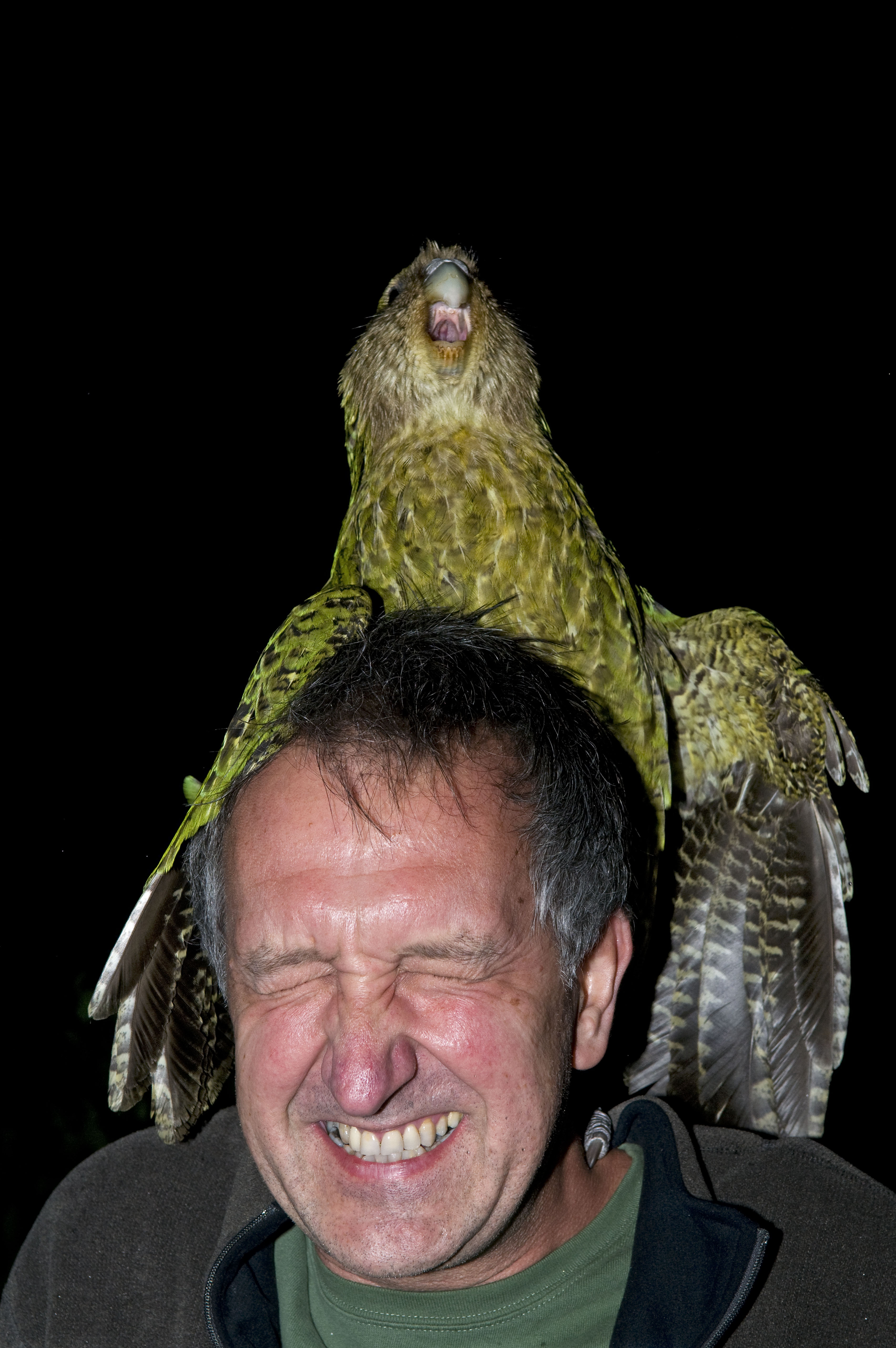 Jeremey giving dating advice to Gulliver another Kakapo on females vices..
Flight Of The Concords watch Kakapo's