12/17/08 - Earth Warriors New Administrator - Susan T.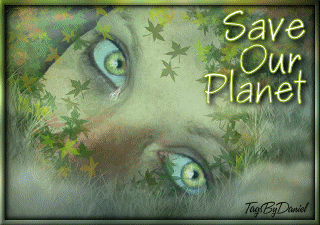 Earth Warriors for a Green Planet has grown so much over the past few months. I am ashamed to say that I havent been able to do the things I wanted to do when I took over this group. Family crisis, illness, and the start of a new jobhas taken so much of my time. I want to thank all of you for continuing on with this great cause. Now that things have slowed down for me, I am going to try to get to every post on here and respond as best as I can.
Mother Earth is very precious to me. She carried me through my childhood and I want her here for my children and their children to come. Many blessings to you all and keep up with the great work you are doing for Her.

Susan T.