PLEASE CHECK OUT http://mypsace.com/mfoxstudio. the link here doesn't want to work so you can just copy & paste the address into your browser!!
it's my new page of my jewelry!!! i've created every piece on there and although the pics that i have are all my older pieces i am working on exciting, brand new stuff which i will have up very soon, i promise, LOL... if you could spread the word, perhaps be my friend there, whatever you can to help me spread the word it would be so much appreciated.
thank you all in advance for you support.
Hugs to you all.... starstuff a/k/a Morgan Fox Studio :)
Which Element Are You?

Your Result: You Are Earth!

You are jolly and cheeerful and have a lot of friends. You can dance and sing very well. But these good assets do make others envy you. Don't worry though, your beloved friends will soon ward off the enemies.

You Are Air!
You Are Water!
You Are Fire!
Which Element Are You? Quiz Created on GoToQuiz
www.
and your inner dragon is a ....
Tiger Dragon
In the war between good and evil, Tiger Dragons take the side of the noble and good.
When it comes to the powers of Chaos vs. those of Law and Order, your inner dragon is a risk taker and answers to no one.
As far as magical tendancies, a Tiger Dragon's nature does not lend itself well to the ways of Magic.
During combat situations, whether by spells or by claw, your inner dragon will do whatever it takes to get the job done.
Dragon Description:
Tiger Dragons willingly live in any environment, so long as it is isolated from the influences of man. They have been known to build massive and incredibly complex structures of all shapes, kinds and purposes, though many never build anything. A Tiger Dragon is honest and forgiving with a very long patience. They are slow to anger, but, once enraged, may destroy entire civilizations before cooling down. Should one become exceedingly angry, it will tend to take revenge by completely destroying every aspect of its targets' lives, but never killing them. The Tiger Dragon's mind is its most formidable weapon.
Tiger Dragons are armored in short, soft, but incredibly strong and resilient fur. They can come in a variety of colors and patterns, including white, black, orange, yellow, gray, and tan, with stripes covering most, little, or none of their bodies.They tend to smile frequently and laugh freely. Tiger Dragons tend to dislike violence, but when enraged can do anything. A Tiger Dragon is very selective when choosing close friends, but is intensely loyal to all it deems worthy of friendship. A Tiger Dragon leads a very quiet and unobtrusive life. A Tiger Dragon's feelings run deep and true. Tiger Dragons mate for life.
This Dragons favorite elements are: Life, Wisdom, and Love.
take one step to the left... and everything changes
The Code: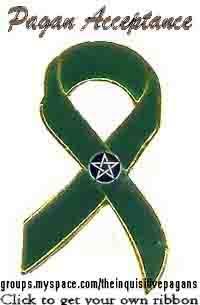 I Am a Witch...
Scooped from Jaccie. Thanks!!
When I stand up for myself and my beliefs, they call me a
"Witch".
When I stand up for those I love, they call me a
Witch
.
When I speak my mind, think my own thoughts, or do things my own way, they call me a
Witch.
Being a
witch
entails raising my children to be strong people Who have a solid sense of personal and social responsibility Who are not afraid to stand up for what they believe in Who love and respect themselves for the beautiful beings they are.
Being a
witch
means that I am free to be the wonderful creature I am, With all my own intricacies, contradictions, quirks and beauty.
Being a
witch
means I won't compromise what's in my heart.
It means I live my life
MY
way. It means I won't allow anyone to step on me. When I refuse to tolerate injustice and speak up against it, I am defined as a
witch
.
The same thing happens when I take time for myself instead of being everyone else's maid or when I act a little selfish.
I am proud to be a
witch!
It means I have the courage and strength to allow myself to be who I truly am and won't become anyone else's idea of what they think I "should" be.
I am outspoken, opinionated and determined.
By God & Goddess, I want what I want and there is nothing wrong with that! So, try to stomp on me, try to douse my inner flame, try to squash every ounce of beauty I hold within me. You won't succeed. And if that makes me a
witch
, so be it. I embrace the title and am proud to bear it.
blessings.....
Wiccan Alphabet
... scooped from Jaccie!
Date: Apr 9, 2008 4:59 PM
I found this and thought it was too nice not to share.
To learn your letters you must start
With a clever mind and a willing heart
Each one is special, just like you
And you will learn them all by the time we are through!
A is Athame, the knife that we use
B is for Beltaine, when partners we choose
C is for Circle where we all are one.
D is for Deosil, path of the Sun.
E is for Esbat, when we gather round
F is for Fire and its crackling sound
G is the Goddess in beauty and love.
H is the Horned One, our Father above.
I is for Imbolg, candles light the way,
J is for June when it's Midsummer's Day
K is for Karma, the things that we do
L is for Lammas, harvest's almost through!
M is for Moon, riding way up so high,
N is for Nighttime, which darkens the sky
O is for Ostara, when we hunt for eggs,
P is for Pan, with hairy goat legs
Q is the Quarters and there are just four,
R for the Rites when we open the Door
S is for Samhain, end of the year,
T is for Tarot cards, futures to hear
U is Undines from the watery West
V is Vervain for protection and rest
W is Widdershins, the path of the moon.
X is the sign that's the sign of the God
Y is for Yule and the sun's return
Z is the Zodiac, 12 signs to learn.
To learn them all you will have to try
And now it is time to say goodbye
Merry have we met, and Merry have we been
Merry shall we part and Merry meet again!
Blessings of love, light, peace, and hope!
This is awesome.
What a great way to teach a kid their letters!!
Anyone wishing to copy this is more than welcome!!
Hugs
You Scored as Faerie
Faerie: Aren't you a cute little flying person? Faeries are earth spirits. They live among each element completely hidden. They have cousins called Pixies. Pixies however, are very mischevious. They enjoy tormenting other creatures for fun. Little pranksters.. I hope you never meet one. Pixies have a bad reputation for finding a creature and clinging to them until death. Faeries can be somewhat close to a Pixie, but mostly they are loving, playful, and carry with them a child-like enthusiasm for life. Hide among the pedals of a Daisy, you are a Faerie.