There are a lot of Ning sites out their...we all know that because we all get 20 emails and invites to the groups. They are a great place for people of like mind to get together and share whats on their minds, but unlike before it was just Message boards, or Myspace...now you can go to your own community for whatever subjects or hobbies your into on Ning and not only have a message board, you have blogs,chat rooms, and personal profiles where you can add your favorite pictures and things about yourself, and make new friends.
All of these things combined, and more have in my opinion made for the wonderful success that is Ning.
One problem. While I can find a trillion layouts to express myself for Myspace, their is not much out there in the way of layouts for Ning pages.
Of course you can customize your pages, and they do have some templates to choose from, or if you know css you can use that, but most people are not web designers.
So I'm figuring if I make layouts for Myspace on my site why wouldnt I make them for Ning? It didnt even occur to me until I made the simple one you see on my profile page now.
So what do you think? f I made a top header image with matching backgrounds, and a tutorial on how to add them to your page if you do not know how....would you use them?
It takes a long time to make these sort of graphics and while I LOVE to do so, I do not want to spend countless hours on a new project that wouldnt be received well when I can be making more Pagan and fantasy comment graphics or something else that everyone already seems to love.
I've already made a couple of them but never put them on my site for use, but if I get people wanting to use them then I think I will do so because I havent seen much n the way of layouts on other sites for Ning pages.
Any ideas or comments would be appreciated!
With love and light,
Kristi aka Geminimoon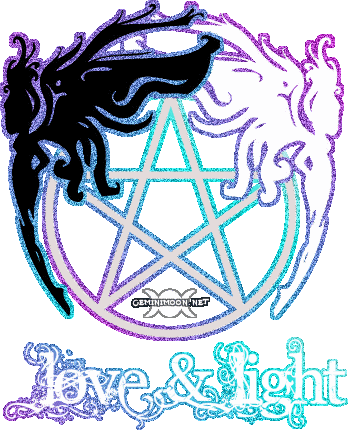 Go to geminimoon.net for more Pagan graphics!